Heathrow Airport is the biggest airport in the UK. It is located in London. It is also known by the name "London Heathrow". It is one of the busiest international airports. It is also the preferred destination for most of the international flights.
Gatwick Airport is one of the largest airports in the UK. It is the global hub for international flights. It is located near Crawley in West Sussex, Southeast England, 29.5 miles (47.5 km) South of Central London.
Stansted airport is the third busiest airport in the UK. It serves around 18 million passengers per year. It is the preferred base for the low cost scheduled airlines. It is popularly known as "London Stansted Airport".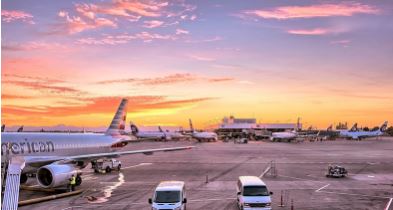 London City Airport is an international airport in London, United Kingdom. It is located in the Royal Docks in the London Borough of Newham, approximately 6 NM (11 km; 6.9 mi) East of the City of London.
Luton airport is one of the popular international airports in the UK. It is located 1.5 miles (2.4 km) East of Luton Town center in the County of Bedfordshire, England, and is 28 miles (45 km) North of Central London.
Southend Airport is also known as London Southend Airport. It is an international airport in the Rochford District in Essex, England, approximately 36 miles (58 km) from the Center of London.
Southampton Airport is an international airport in Southampton, Hampshire in the United Kingdom. The airport borders the Borough of Eastleigh and is 3.5 nautical miles (6.5 km; 4.0 mi) North-North-East of central Southampton.
Bournemouth Airport is an airport located 3.5 NM North-Northeast of Bournemouth. It is operated by Regional & City Airports (RCA), which is a part of Rigby Group plc. We offer pickup and drop services from & to Bournemouth Airport.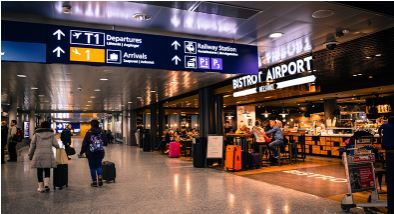 Bristol Airport, at Lulsgate Bottom in North Somerset, is the commercial airport serving the City of Bristol, England, and the surrounding area. It is 7 nautical miles (13 km; 8.1 mi) Southwest of Bristol City Centre.
Get Reliable, Efficient and Premium Travel Experience
We'll confirm your journey via email and keep you updated